Marketing strategy by boAt
Today let us talk about the marketing strategy of a very famous leading consumer electronics brand. You must know who I am talking about. Yes, I am talking about the boAt itself.
Currently, boAt is one of the leading brands in the earwear category in India. When boAt was founded, three goals were considered: affordable, durable, and fashionable audio products and accessories for millennials. Let's know the marketing strategies employed by boAt.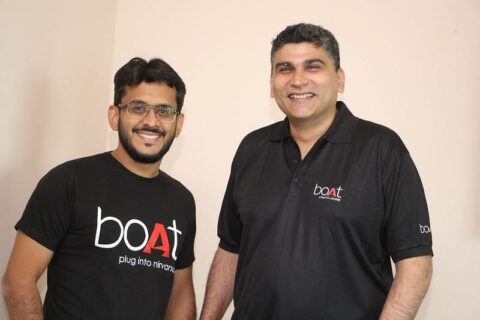 BoAt was founded by Sameer Mehta and Aman Gupta. Both of them realized the gap between the earwear category requirement in the Indian market and the product available in the market at that time. They know that Indian consumers need earphones that are long-lasting and hassle-free. But the good quality earwear available in the Indian market was not affordable to all. They then decided to find a solution to this problem and hence boAt was founded.
As for both founders of boAt, Sameer Mehta owns Redwood Interactive. Whereas Aman Gupta, CMO of boAt, was already fascinated with electronics gadgets and has also worked with another electronics gadgets brand JBL for 2 years. Aman Gupta has completed his MBA from the Indian School of Business.
BoAt started its journey as a cable manufacturer and currently uses its brand to sell men's grooming products as well. A wide range of product categories is covered under the BoAt brand. This includes electronics products like speakers, wireless earphones, earphones, smart watches, home audio devices, mobile accessories, etc.
Founded in 2016, boAt is a homegrown product making a strong presence in the Indian market and today it has become a well-known brand. At present boAt is the fifth most popular earwear brand internationally while the number one brand in India. Currently, boAt's competitors include electronic gadget brands like JBL, Realme, OnePlus, Noise, and Mivi.
Marketing Strategy of BoAt
Digital marketing is an important marketing part of any company's marketing strategy. Each of the digital marketing strategies carried out by BoAt is mentioned below.
Mobile marketing is a multichannel marketing process. BoAt has used this type of marketing well. BoAt first reached out to its customers through email and SMS and then developed its mobile application—today boAt uses all marketing techniques to connect with its customers.
One type of digital marketing is email marketing. BoAt sends personalized messages to its potential customers to engage with the brand. BoAt never uses template-type emails. They are known for always sending quirky, attractive, and clever emails to their customers.
From boAt's social media page alone we realize that boAt is an expert in social media marketing. Social media is a strong aspect of BOAt as most of their customer base is young people. They have taken good advantage of this and are constantly posting content on social media that appeals to young people. The company has a presence on all types of social media like Instagram, Facebook, Twitter, YouTube, and LinkedIn.
Hashtags are a part of social media marketing. BoAt is seen targeting some hashtags in each of its digital marketing campaigns.
Through this, he succeeds in attracting people's attention to himself. Following are some of the hashtags targeted by BoAt.
#whatfloatsyourboat
#boatheads
#trebelwithboat
#levelupwithboat
#raisethebar
This is the same hashtag with which boAt created a buzz on social media platforms. It was with his help that he engaged the audience by attracting them.
BoAt has left no stone unturned in influencer marketing. They have given the maximum focus on influencer marketing to influence people. BoAt has not only gone ahead with influencers for this but has also struck deals with celebrity endorsements, cricketers, content creators, and stylists.
It has also roped in celebrities like Jacqueline Fernandez, and Kiara Advani and content creators like Prajakta Kohli, Harsh Beniwal, and Bhuvan Bam to promote the products through influencer marketing.
Musicians like Harry Sandhu, Neha Kakkar, and Diljit Dosanjh also endorse boAt's products and do influencer marketing for them.
Apart from this, Indian cricketers like Shikhar Dhawan, Hardik Pandya, KL Rahul, and Shreyas Iyer have long been endorsing their products.
Storytelling through the Social Media
Storytelling marketing is becoming a hot topic these days. The trend of posting storytelling content on social media platforms has become very popular these days. Storytelling marketing has also been used very well by BoAt. Storytelling marketing is usually about creating the kind of content that grabs the attention of comic-lovers and viewers and keeps them hooked to listen or read the full story.
BoAt's Boat Adventures to Charm was shared by creating stories and pictures on Instagram to draw the attention of comic lovers and audiences.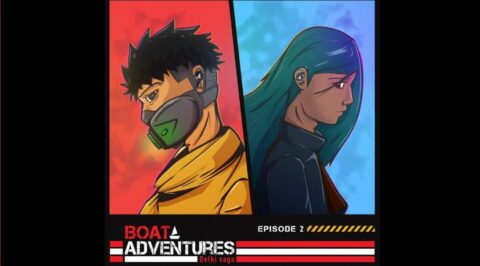 Now let's talk about the content that is buzzing right now. Yes, you got it right, video content is all the rage these days. Also, social media updates such as short videos, and reel videos have promoted more video content than others.
Video marketing is not just about creating and sharing videos. But if a video campaign is done with a strong topic at the center of the video and covers the right story, it takes marketing to a different height.
BoAt's latest video campaign is a perfect example. In this video of her, women's empowerment is talked about. The video campaign under the theme "I am a rebel" features Kiana Advani, Bani J, Raja Kumari, and other strong women. Along with its upbeat music, the video got a good response and was shared more times by the audience.
Moment marketing and Collaboration
IPL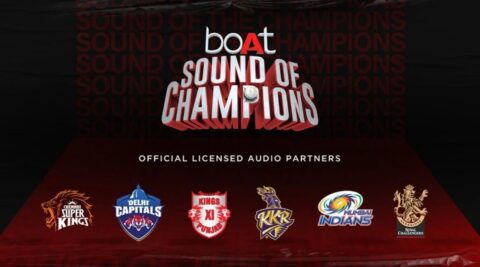 Collaborating with an IPL team is boAt's biggest move so far. For this, he included special types of earbuds in his collection of earbuds. BoAt made its product available in the colors of the IPL team. Here further the company dyed their products in the colors of their favorite teams to attract the attention of cricket fans. His main motive behind doing this was to make the cricket fans feel that they are a part of his favorite team and that they are always connected to him.
Marvel
BoAt added innovation to its product collection with yet another collaboration. They collaborated with Marvel and launched a product series called Marvel Fanbase. BoAt has a special collection of earbuds, headphones, and speakers for their Marvel fans. BoAt released products with vivid looks of characters like Iron Man, Captain America, and Black Panther.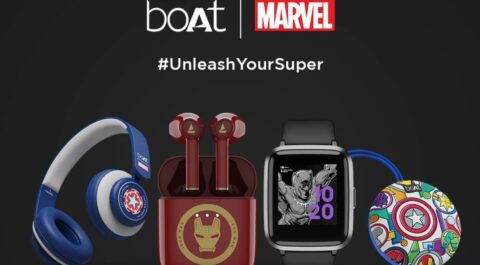 Independence day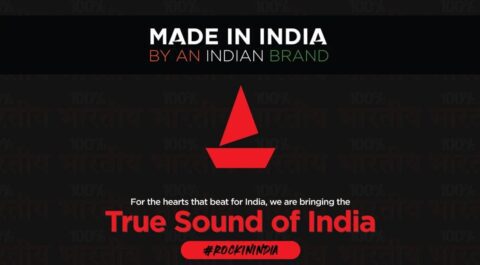 Masaba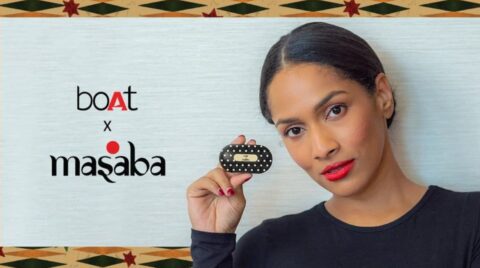 You all must have heard the name of Masaba Gupta. He is known for his fashion design and vibrant style. When the web series based on him, Masaba Masaba, was coming out, boAt took this marketing opportunity well. They launched an exclusive collection with Masaba designs. BoAt incorporates Masaba Gupta's vibrant style and her signature sound. The theme of fashion was also integrated from Masab's web series and rolled out in boAt's products.
The takeover tour 2020 with AP DHILLON
BoAt released a concert series with the name Takeover Tour. In which he collaborated with musicians like AP DHILLON. So far BoAt has presented such concerts in Mumbai, Chandigarh, Goa, Gurugram, and Hyderabad.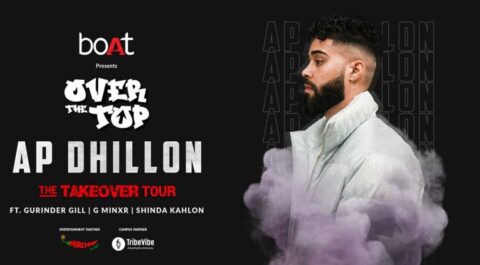 The sunburn festival in Goa – 2019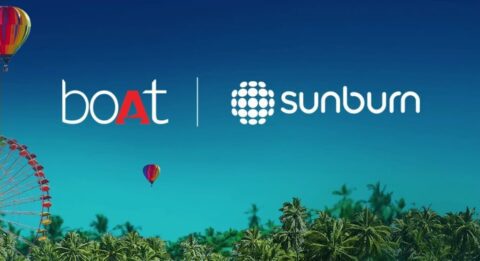 BoAt has also collaborated with other companies like T-Series, Lakme Fashion Week Show, Dolby, and IPL teams like Kings XI Punjab, and Delhi Capitals.
Community-based Marketing
Connecting with the community on social media platforms like Instagram and getting them to share pictures of your products on their social media accounts is a great way to build a relationship with the community. BoAt #Amboathead doing this job well. More than 600 posts have been made on the hashtag #IAmboAthead.
Print and Offline Marketing
As we have seen bots often play a key role in digital marketing strategies. But it is not completely dead in offline marketing. BoAt even today releases print advertisements of the product in different newspapers. Apart from that, advertisements are released in certain magazines and holdings. BoAt also retails its products in collaboration with distributors like Chroma.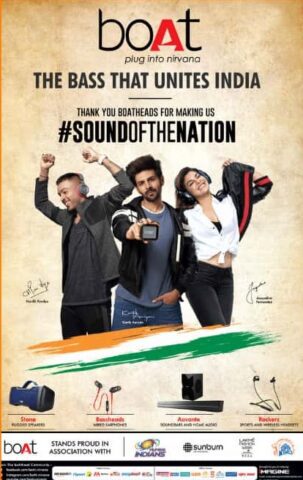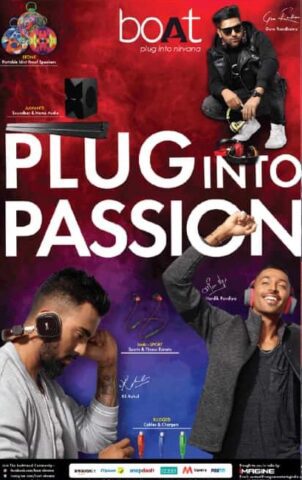 BoAt used YouTube to create display ads and short videos on it. The emphasis was crisp and focused on a single point.
Targeting the right audience
BoAt's biggest advantage is that it enhances the user experience with excellent product quality while being affordable. It continuously innovates its products by understanding its users. BoAt has something for every type of users like Millennials, Misfits, and Gen-Z.
BoAt sends targeted emails to its users, and creates special types of short videos that are useful for building relationships with its consumers. They keep in touch with their customers through their accounts on social media platforms. Which ultimately increases customer satisfaction and makes them loyal to the brand.
So in short boAt is leveraging its brand by running creative, crisp, short, and smart marketing campaigns. Their smart successful marketing strategy is a credit aspect. Most of the time they focus on selling products online in their advertisement. They do not miss even the smallest opportunity to market the products and take advantage of them to promote their brand. The digital platform has played a huge role in making BoAt the big brand it is today.