How to Promote your Local Business with a Marketing Strategy In 2022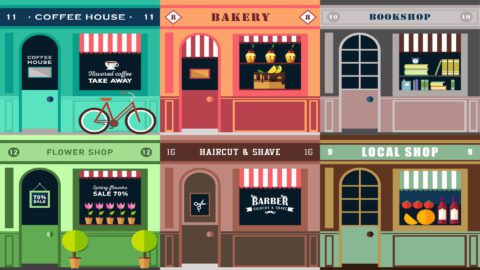 Today, local businesses need to learn the basics of modern marketing and use it in their business. Even if your business is profitable right now, it will be more important for you to stay ahead of your competitors in the future. In general, you should analyze the latest trends in marketing as well as know the buying behavior of the customers.
If your company is new then you need to do everything possible for marketing. We see that local businesses are still running with their old marketing strategies which means that they are largely moving forward with product-based marketing. At a time when the market trend is changing, the mindset of the consumers is changing and at such times it is necessary to change the marketing strategy.
Right now it's not like your business will be promoted just by putting an image on social media. To be competitive in today's world, any business needs to focus on online marketing as well as offline marketing, influencer marketing, and word-of-mouth marketing.
Here are some marketing strategies that will help a local business owner when marketing his business.
Set up your free listing with Google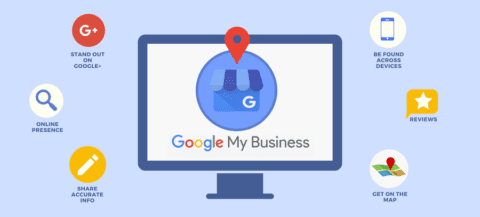 The first question for any businessman is where to find new customers for his own business?
If you've been running your own business for over a year, you can use direct mailing, print ads, and word of mouth marketing, but for some time now consumers have been using the Internet to find any local business. Consumers rely heavily on the positive online reviews your business receives on the Internet. You need to be sure that your business is listed on Google. If your business is not on Google, list your business on Google today.
We all know that when people search on the internet, it starts with Google. Free Google listing of your business allows people to easily find your business on Google and at the same time get more business details. Additional details such as your business address, phone number, business hours and directions, website link. You can also add photos of your business work. Visitors add reviews to it that affect the success of your business.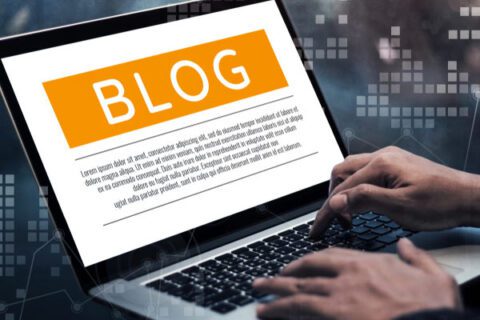 As we mentioned above, consumers use the Internet to find local businesses. This means that if you want to bring your business name to the top on the internet, you need to understand some of the basic principles of SEO. Top 3 clickthrough businesses get name only. SEO helps take your business to the top 3 and blogging also helps improve your SEO.
Simply put, blogging is about writing as much knowledge as possible at any one point, and the text must be relevant to your business. The biggest advantage of writing a blog on your website is that your website visitor will get more knowledge and will spend more time on your website. This means Google's algorithm is aware that your website has useful knowledge content. The more traffic a website receives, the more followers and leads it receives, which in turn increases the profitability of the business. Posting a new blog updates your website more often with new content that helps you rank higher in search results.
Other than that the blog is the best tool to add keywords to your post which is especially useful when browsing online. The main advantage of marketing from a blog is that it creates a group of regular blog readers who visit your website regularly. The more they visit your website, the more chances you have of converting them into your customers.
It's hard to find people who don't use smartphones these days. As the number of smartphone users is increasing, people are turning to use social media. Most of the people we see in India use WhatsApp and then Facebook. Apart from that, there are many other platforms like Instagram, Twitter, LinkedIn, YouTube.
In today's digital age you need to create an active account for yourself and your business on most social media platforms. Of course, you use WhatsApp and Facebook but your business should not be kept away from such marketing platforms at a time when the number of users of platforms like Instagram and Twitter has been increasing over the last few years. Even small business owners are investing in social media marketing through Instagram and Facebook.
If your company is a B2B company that sells business-to-business products or services, you can build a strong network through LinkedIn. At present LinkedIn is the only platform that provides a good service for B2B marketing. Most businessmen create a social media account for their business but they are not active in it and do not post in any way, which has a detrimental effect on the reputation of a business. You should regularly be active on social media accounts, posting about the products and services of your business and connecting with your followers. Which builds an online reputation of your business which ultimately transforms a business into a brand.
It is difficult for any businessman to do marketing while running his own business so we can hire a marketing agency or marketing person to market the business. And apart from that, you can also opt for marketing automation, which can save you some marketing time.
Partner with local influencer 
Once you have developed a social media marketing strategy, you need a specific type of local influencer to market your business in the local market. Which should relate to the local area of your business as well as affect the people in the local market.
In short, the influencer is such a person that most people imitate any of the processes performed by him. You can market your business together with such an influencer to lower the limits of your business and take your business to more people and in return, you have to give us some amount.
The best advantage of influencer marketing is that it is relatively inexpensive compared to other marketing strategies and the influencers associated with your business have a group of people following them. Which helps build the confidence of your business in the local market. The influencer has a very good rate of engagement with his followers and his audience trusts what he recommends.
Local businesses need to connect with their local community. Joining a local group is a great way to connect with local people and local businesses. The best way is to connect with your local chamber of commerce, yes it will charge a small annual fee but it is suitable for your local business. By attending meetings and events organized by the Chamber of Commerce, you will meet other businessmen in your local area and from there also market your business.
Since your competitors are already involved in such a local group, you will also know some of their business. Suppose your business is of interior design and a trader from one of your local groups opens a new office and he wants to get the interior of the office ready, then you can get a new order through such a local group. One of the reasons behind joining such a local group is that local businesses know each other and strive to support their local area business.
Improve your customer's services 
Your local business should be able to provide excellent services to its customers and keep improving them. Providing good customer service also helps you grow your business. As we talked about before, customers find your business on different online platforms. Online reviews your business reviews, analyzes your business page on social media, searches your business listing on GMB, and tries to find out more about your business by talking to their friends and relatives.
If you provide high-quality services to your customers they will connect with your business a second time and praise your customer service in their circle of friends. It will also add positive reviews on your social media page which will enhance your brand identity. The best thing about this is that in any local market, if more people are going to that side by listening to another person, then you can take advantage of that from here on out.
This is because if a customer likes your customer service, he or she will talk about his or her experience with your business in groups of friends and relatives, through which there is a possibility of meeting customers from your customer's personal group as well.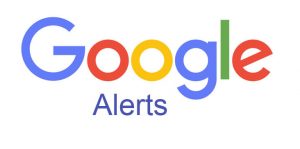 Most people today do not know about Google Alerts. Google Alerts can usually be used to keep track of any keyword. In Google Alerts you can usually set a keyword that affects your business and you will receive a mail notification via Google Alert whenever any information related to that keyword is uploaded on the Internet. In short, with the help of Google Alerts, you can find out what is happening on the Internet related to your business and keep an eye on it.
Google Alerts keeps you updated on all kinds of news related to your business. If someone writes negatively about your business or business products or services on their blog, you will receive an email notification via Google Alerts as soon as it is posted and you can take any action on it. Similarly, if someone adds positive content about your business, you can put it on your business website and social media page.
Conclusion 
As a local business, you cannot be left behind in the competition against your competitors. When you start any marketing campaign you should first ask yourself whether the parameters you are looking for for your business will be achieved by this marketing campaign. Nowadays you should not only rely on a single marketing strategy but also change your marketing strategy over time.
If you are looking for ways to promote your business then this article is for you. Build a marketing campaign for your business based on the ways outlined in the article to promote your business and implement it today.