Services
Everything starts with a discovery session
The only goal of WeGujarat is to help you build a brand that your customers love.
To do this, we need an comprehensive and long-term branding strategy with services available for all budgets starting off by having one dedicated session from our team!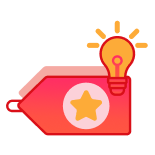 Digital Branding
Brand building is an ongoing work.
Growing your brand digitally is now as important as building your brand locally.
Book a discovery call today to start!

Digital Marketing
Digital marketing is the smartest way to market your product or service. We help you achieve great results by efficiently using your marketing funds online.

UI/UX Services
User experience matters a lot while building a brand. We also believe in
Good brand = Excellent user experience.

Web design & development
Your website is your digital real-estate.
We make sure its foundation and future plan is as strong as your vision.
Graphic design services
Graphic design services help businesses define their image and create a memorable and consistent experience for users.

Content writing
Content is king. Copywriting and Content writing is super important because this content works like your digital sales person.