Best 5 WordPress SEO Friendly Themes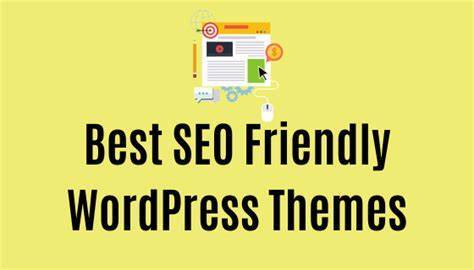 What is WordPress SEO Friendly Theme?
If you want your site to rank in Google, you are probably focused on the big stuff. Getting links, Keyword research…those are definitely important. WordPress SEO friendly themes have a responsive design, clean code, and fast loading speeds.
Choosing an SEO-friendly WordPress theme is an often-overlooked decision that plays a big role in making all the above-mentioned techniques successful.
The SEO-friendly WordPress themes below have several features that make many benefits. Starting from fast-loading, mobile-friendly, breadcrumbs, etc.
What is the purpose of a WordPress theme?
The main purpose of a theme or template is to make your website look good and attractive but if a theme is SEO friendly also then it is considered an advantage.
Before buying any WordPress themes first check whether the theme is SEO friendly or not.
What Makes a WordPress Theme SEO Friendly?
WordPress themes and templates are an important part of a website's structure. Many premium themes sell themselves by highlighting all sorts of stuff like sliders, carousels, etc.
It is estimated that about 50% of users leave a website if it takes more than 3 seconds to load.
This not only increases your bounce rate but also affects your website's sales.
Before buying any WordPress themes first check whether the theme is SEO friendly or not.
If a WordPress theme is SEO friendly means the theme is properly optimized for the following:
The HTML5 tags must be correctly used on your website to correctly highlight the most important parts of the blog content. For example, it will not make any sense if the H3 tag is placed before the H1 or H2 tag.
A well-optimized theme will have these properly structured right out of the box.
Nowadays many premium theme developers try to keep their overall theme size below 500 KB. Why? Because nobody likes a slow website. A slow website ranks poorly on search engines.
Your website should display perfectly on all kinds of devices like desktops, mobile, or tablets. Nowadays, almost 60-70% of the traffic of a website comes from mobile. So it makes sense to use a mobile-responsive theme.
Google now uses the mobile version of a website in its crawling, indexing, and ranking systems. So, it is another great reason to opt for an SEO-friendly WordPress theme that is optimized for mobile devices.
It helps search engine crawlers to provide rich information to your users even before they visit the website. All good SEO-optimized themes have these which help in improving the CTR (Click Through Rate) and conversion rate.
How to Choose the Best WordPress Theme for SEO:
Pick a Responsive Theme
Pick a Theme That Supports Most Plugins
Pick a Theme with Clean Code
Choose a Theme That Works on Multiple Browsers
Select a Theme With a Page Builder Plugin
Choose a Theme That Loads Quickly
Select a Theme That's Updated Regularly
Choose a Theme With Good Ratings
Are you planning to optimize your WordPress website for SEO?
So first of all get information from this blog on how to optimize a WordPress website for SEO.
Best SEO WordPress Themes :
1. Astra :
Astra is a fully customizable, fast & beautiful WordPress theme suitable for blogs, personal portfolios, business websites, etc. Astra is lightweight and offers unparalleled speed.
Astra is an SEO-friendly WordPress theme that can be used to create any type of website.
Astra theme works great with WordPress page builder plugins.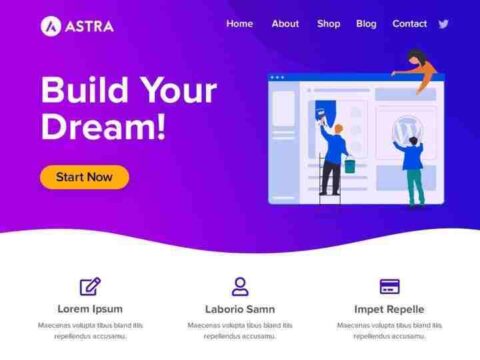 The Key Features of Astra Theme
Good Performance
Customization Capabilities
Page Builder Compatibility
Layout Options
Header and Footer Builder
Demo Import
Integration
2. Genesis :
Genesis must be the most well-known WordPress theme framework.
Genesis is a modern WordPress theme suitable for business and portfolio sites.
Genesis can help you create your own custom Genesis themes or you can make changes to the existing themes, as per your requirement.
There will be no need to start creating sites from scratch as you can create your own child theme using the innovative features in the Genesis theme.
There are many reasons to choose the Genesis Framework and its SEO capabilities are just one of them.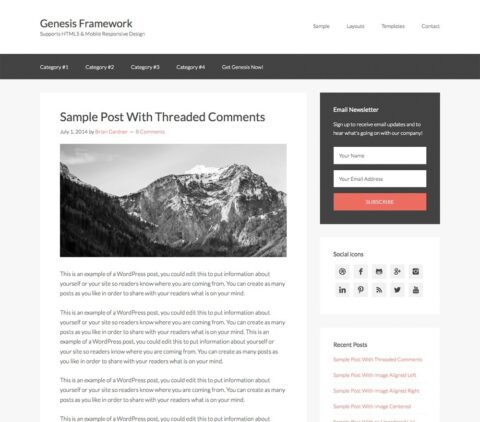 The Key Features of Genesis Theme
Responsive Design
Automatic Updates
User Control System
Custom Widgets
Developed for Localization
Search Engine Optimized
Drop down navigation menu
Post and Page Tracking/Conversion Code box
3. Divi :
Divi is a best-selling WordPress theme that has been built with SEO in mind also Divi is Most Popular WordPress Theme In The World. Divi comes with a growing selection of pre-built website packs that cover every type of site imaginable.
With pre-built templates that cover all types of projects, there's a good chance you'll find a suitable design with Divi.
Divi is more than just a WordPress theme, it's a completely new website building platform that means Creating a website from start to finish using the Divi WordPress theme.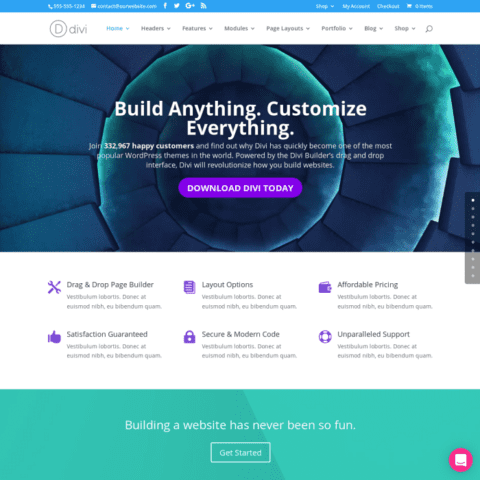 The Key Features of Divi Theme
Import & Export Theme Builder Packs
Custom Headers And Footers
Site-Wide Post & Product Templates
Custom Category Pages & 404 Pages
Enhanced Power Of Dynamic Content
WooCommerce Modules
Site-Wide Design Control
Divi Layers View
3D Motion Scroll Effects
Zoom-Out Header Transition
A/B Split Testing
4. GeneratePress:
GeneratePress is a popular option when it comes to general-purpose themes that are SEO-friendly and also it is a well-known lightweight theme with a minimum framework.
It also provides a lot of attractive templates that can help you speed up the process of launching your new website. The templates can be edited with the Beaver Builder and Elementor tools, both available in free versions.
GeneratePress and its templates are highly mobile-friendly.
GeneratePress is a lightweight WordPress theme that focuses on speed, stability, accessibility, etc.
The Key Features of Generate Press Theme
Performance-Focused
Block-Based Theme Builder
Integration with WooCommerce
Easy Demo Import
Customization Options
Compatible with Major Page Builders
Translation Ready
Premium Version Features
5. OceanWP :
OceanWP is the perfect theme for your project. It is Lightweight and highly extendable, it will enable you to create almost any type of website such as a blog, business website, portfolio, and WooCommerce storefront with a good-looking & professional design. Very fast, responsive, RTL & translation ready, best SEO practices, unique WooCommerce features to increase conversion, and much more.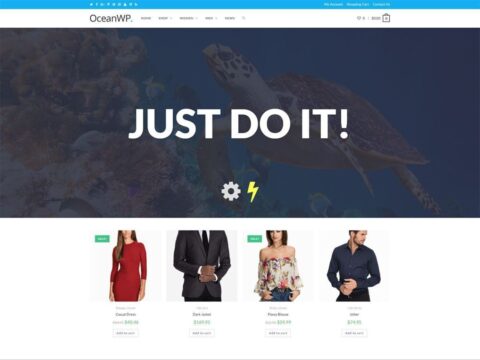 The Key Features of OceanWP Theme
Unlimited modal forms and windows
Unlimited custom sidebars
Social Post Sharing
Contact Info widget
Custom Header Nav widget
Custom Links widget
Facebook Like Box widget
Flickr widget
Conclusion :
In the case that you are planning to start a WordPress website, then choose an SEO-powered theme for your site. It'll optimize your SEO site functionality by giving you features like mobile design, responsiveness, and cross-browser compatibility. You can also choose a theme with user-friendly navigation, a drag & drop editor, and a translation feature. A WordPress theme with SEO power can do so much for your site. It'll help to increase user engagement and drive traffic to your site. Premium WordPress themes offer SEO features along with other cool plugins for your blog as well.